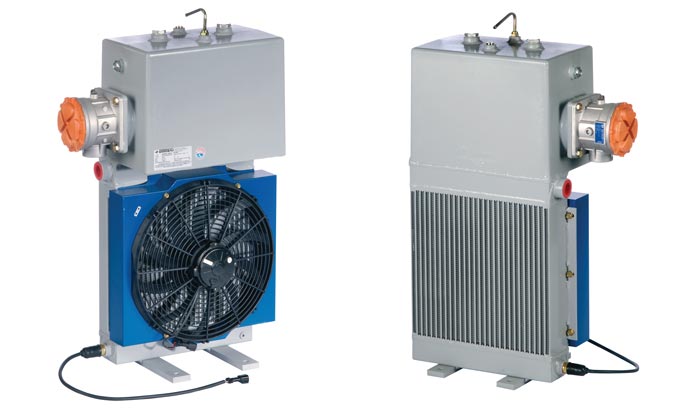 HPA TK Series Heat Exchangers
The HPA TK series heat exchangers, equipped with an integrated surge tank, are used to cool down closed circuit hydraulic installations. This oil cooler is great for mobile applications and cooling requirements in compact environments.

DOWNLOAD CATALOG
NOTE: New catalogs and designs are currently under development for HPA TK Series heat exchangers. Information contained within informational catalog may not reflect all current and available technical specifications. Please contact us using the form below for more information.
Contact Emmegi About HPA TK Series Cooling Solutions