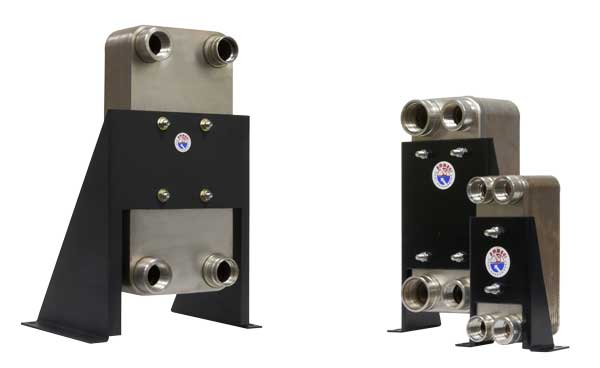 WB Series
Stainless steel brazed plate construction is one of the most advanced fluid cooling technologies available. This design has several significant features including copper brazed stainless steel plates, internal NPT water connections, SAE o-ring oil connections, and multiple mounting options for ease of installation in a variety of application settings.

DOWNLOAD CATALOG PDF
Additional WB Series Oil Cooler Features
Flow Directions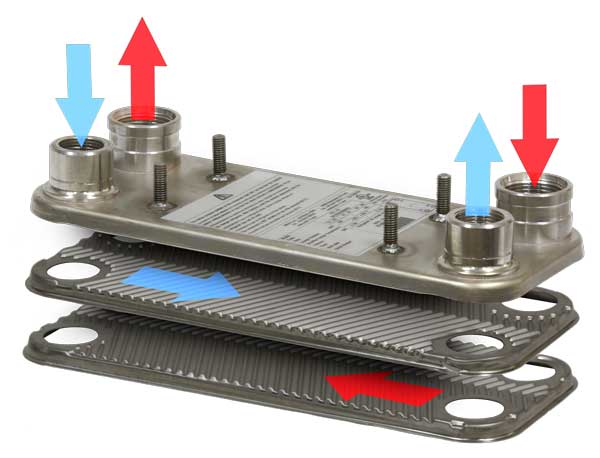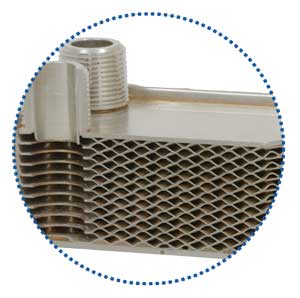 Cutaway shows high density, compact brazed plate construction.
Compact Performance:
The manufacture & design of these WB Series oil coolers utilizes up to 50% smaller cooler size than traditional shell in tube construction. This allows for use in constricted environments in a variety of applications.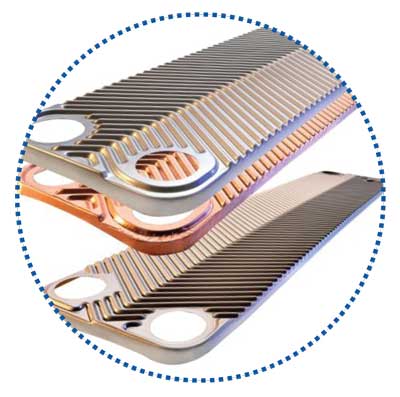 Copper Brazed Stainless Steel Plates
Corrosion Resistant:
The stainless steel plates and fittings integrated into the WB Series Oil Coolers stand up to harsh conditions across a wide range of settings and provide long service in the field.

WB Series Brazed Plate Oil Coolers – Model Selections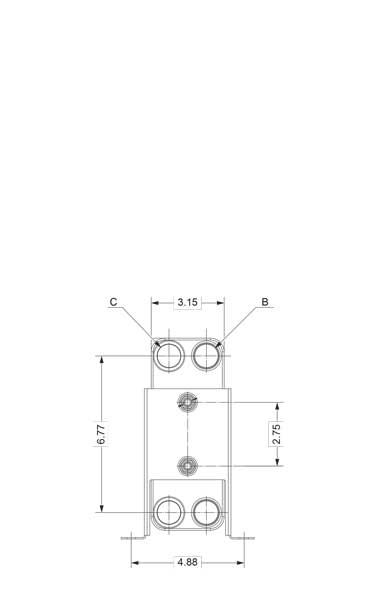 39 WB Series Oil Coolers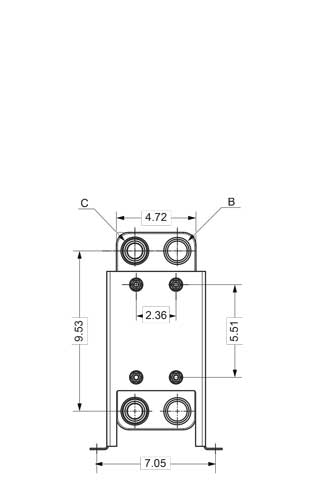 125 WB Series Oil Coolers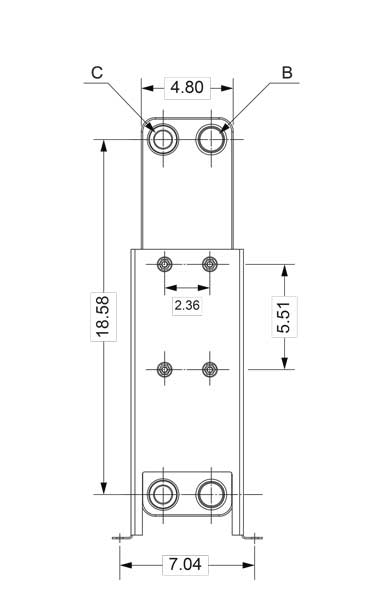 205 WB Series Oil Coolers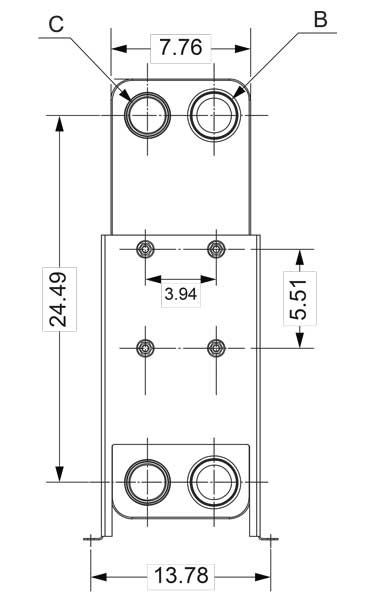 258 WB Series Oil Coolers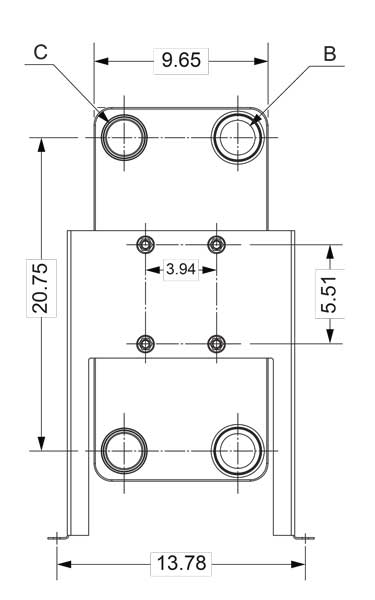 2010 WB Series Oil Coolers
Heat rejection at 50°F ETD
for the WB Series oil coolers starts at 5°F and goes all the way up to 400°F depending on model, size, GPM, and applicaion requirements.
Contact us
for more information or help in deciding which oil cooler is best for your application requirements.
Technical Data
Materials
Plates & Connections: AISI 316L Stainless Steel
Brazing Sheets: Copper
Mounting Brackets: Powder Painted Steel
Compatable Fluids
Mineral Oils: HL & HLP
Water-Oil Emulsion
Water – Glycol
Consult Factory for Other Fluids
Ratings
Operating Pressure: 435 PSI
Max. Operating Temperature: 435°F